In addition to recalibrating quantum sensors and silicon-cell pyranometers from other companies, we now offer indoor thermopile pyranometer calibration services. Calibration complies with the ISO 9847 type llc calibration procedure and includes a calibration certificate showing the procedure, traceability, and calibration factor. (View example calibration certificate >)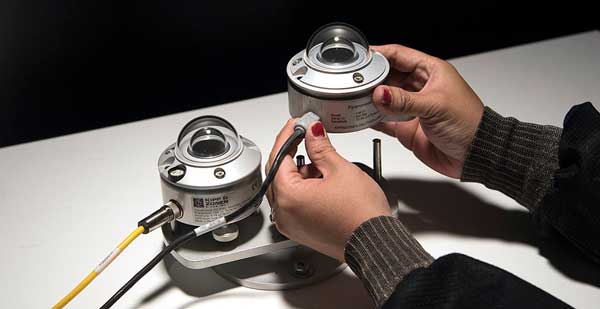 Complies with ISO 9847
Calibration method is performed by our highly trained technicians and complies with type IIC of the international standard ISO 9847.
Models We Calibrate
-Kipp and Zonen models: CM 11, 21 and CMP 10, 11, 21
-Hukseflux models: SR 20 and SR 11
-Ask about additional models
Competitive Pricing

Apogee Thermopile Pyranometers
$50 + shipping
Other Companies' Thermopile Pyranometers
$195 + shipping
Repairs and Maintenance
Apogee can complete other repairs and maintenance. Call for details.
Click here for information on how to get your sensor calibrated >